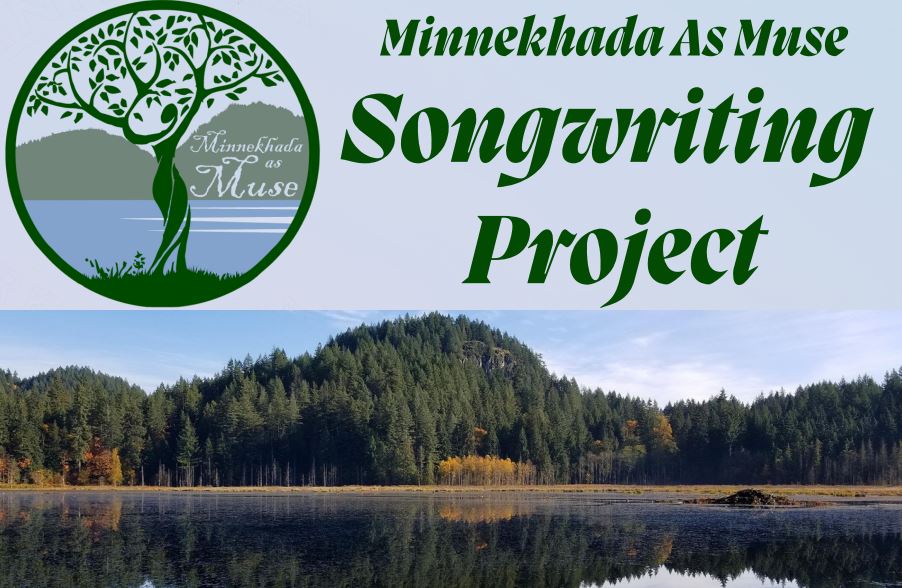 We seek to unite nature and creative groups through the artistic interpretation of Minnekhada's beauty in its many forms.
Introducing the "Minnekhada as Muse" Songwriting Project
Presented by the Minnekhada Park Association, with assistance from Metro Vancouver Regional Parks and the Metro Vancouver Regional Parks Foundation.
This project is an excellent opportunity for up and coming songwriters who want to receive some great advice and mentoring from some very experienced local songwriters and meet other talented people from the area, all while enveloped in, and inspired by,  a beautiful natural surrounding.
Muse Playlist
Our live event was held June 11, 2023 at the historic Minnekhada Lodge. There were many amazing performances!! All the performers have received an edited and mastered version of their performance. Many have chosen to allow us to add their performance to this playlist and others have provided remixed versions. We hope you enjoy these original songs and can hear the echoes of Minnekhada's Muse in their words and music.
Gallery

Photo Credits: Janet Antonio, Pippa Van Velzen, Esmeralda Martinez and Steve Smith
Sound and recording by Jordain Culpepper and Ben Crosby at Coast Meridian Music (https://coastmeridianmusic.com/)
Event Planning: Celia DeLuca, Steve Smith and Esmeralda Martinez

Questions? Need more information? Please email coordinator@minnekhada.ca