Your donation to Minnekhada Regional Park will be doubled by Metro Vancouver Regional Parks Foundation's Park Partners Challenge!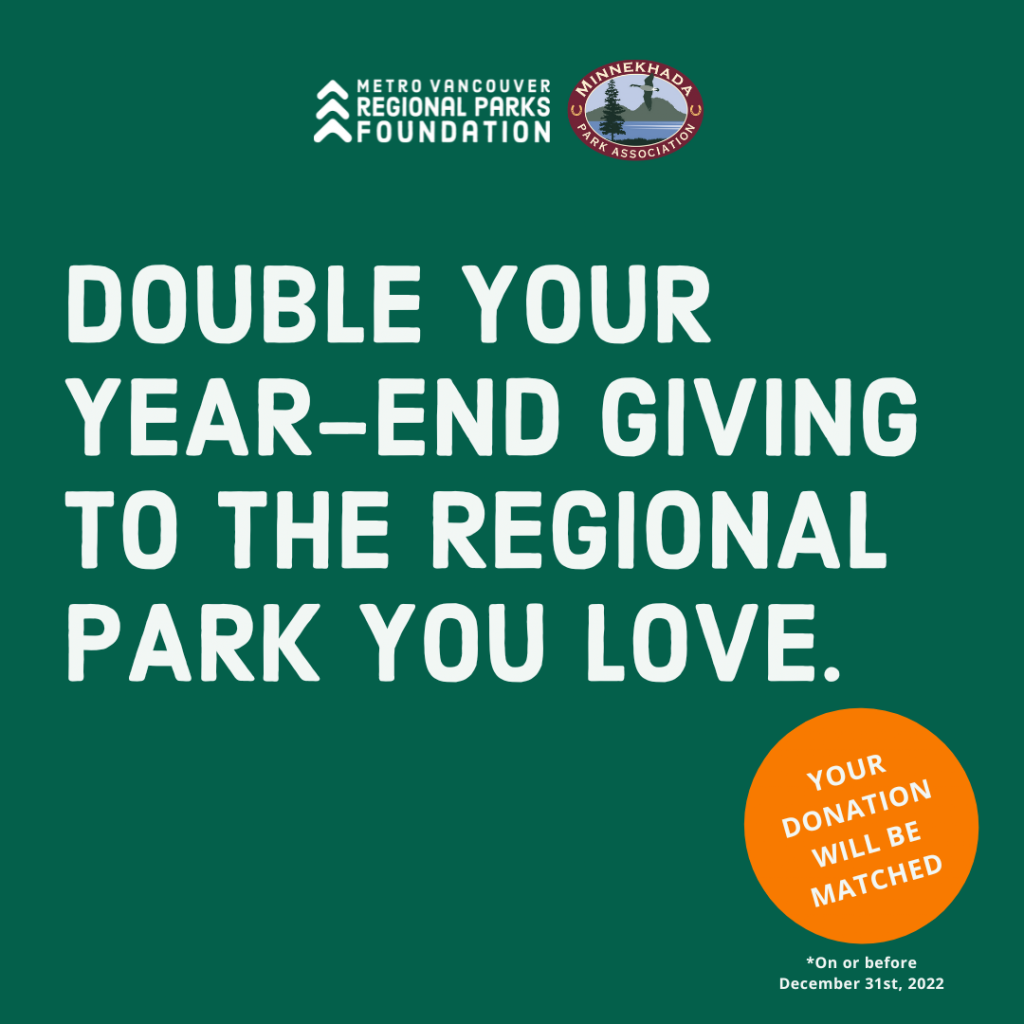 This holiday season, the Minnekhada Park Association and Metro Vancouver Regional Parks Foundation have teamed up to double your donations impact in enter regional park.
Your donations have a significant impact. Funds from the Foundation and supporters like you have funded work to:
Design and Build a new, long term home for hundreds of bats
Support our Wildlife Monitoring efforts
Support Invasive Species Removal teams
Support Fire Recovery Efforts in the future
Buy much needed equipment and supplies to support our park volunteers
Metro Vancouver Regional Parks Foundation has up to $1,000 in matching funds available for our park projects.
That means if we raise $1,000 within our community, $2,000 goes into our beautiful regional park!
Help us unlock the full potential of these funds by donating before December 31st, 2022.
Every dollar raised has double the impact on tomorrow and is appreciated today.