Many of you have watched in shock and sorrow as part of our beautiful Minnekhada Regional Park has burned. Many of you have offered to help in very generous ways and that is very appreciated. As we recover from this very distressing event and when it is safe to do so, we will work together with Metro Vancouver and other partners to do what we can to help restore the parts of our park that were so damaged.
With that in mind our friends at Metro Vancouver Regional Parks Foundation have already started a Recovery Fund. These funds will be used to work tirelessly over the coming years to:
Replant trees & add more native vegetation to help the ecosystem recover;
Restore trail access & facilities for park visitors;
Monitor & support wildlife that calls Minnekhada home;
Create a more climate-resilient park for tomorrow.
Please Click here or on the image below to Donate Now.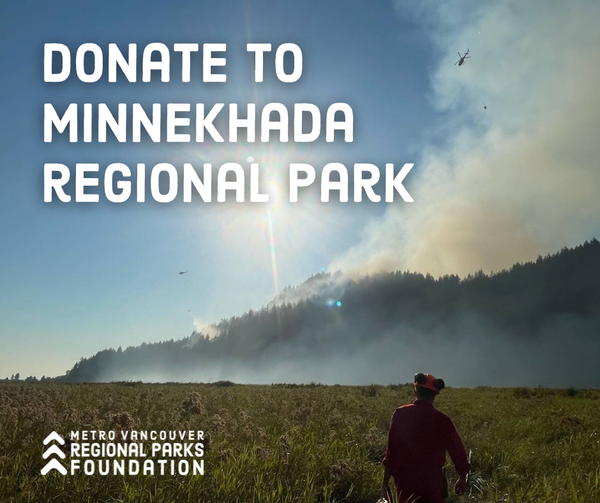 Minnekhada-Recovery-Fund-Press-Release
More Information about the Minnekhada Park Recovery Fund
Please stay tuned for more information in the coming weeks and months.
Thank you for your support in restoring our wonderful local gem – Minnekhada!!